---
ABOUT

PORT ST.MAARTEN

St. Maarten is in one of the Nothern group of the Leeward Islands and stands on the Anguilla bank between Anguilla and St. Barthelemy. The port is located at the South East Side of the island.

visit website
---
---
ARRIVAL INFORMATION
Arrival: Pilot Station approx.: 18° 00.40 N and 063° 04.5 W
Approach: Approach from the West, stay North of marine park. Marine park South of Great Bay, No Entry zone and no anchorage zones. Stay North of 18° 00.40 N and 063° 04.5 W on approach to pilot station approx. 18° 00.40 N and 063° 04.5 W. Cardinal West Marker atProselyte Reef Fl(9) white. Fl (6+1 l) white on south side of cruise pier. Manoeuvering on pilot's advice.
PILOTAGE
Call on Marine VHF Ch 12 one hour in advance: St. Maarten Pilot Station. Pilot ladder Usually port side, 0.5 meters above water. Pilot may request a northerly heading for a lee. Boarding speed max. 5 knts. Pilot ladder Conform IMO SOLAS regulation V/23 Resolution A.1045 (27)
Deep Sea Pilotage: Not Required
ANCHORAGES
Anchorage LOA <225 mtrs Draft < 11 mtrs 18° 0.50' N 063° 06.50' W
Anchorage LOA >225 mtrs Draft < 15 mtrs 18° 01.00' N 063° 07.00' W
Colebay Anchorage LOA <130 mtrs Draft < 7 meters 18° 00.70' N 063° 05.20' W Seabed , sand
Cruise ship Anchorage near Great Bay upon pilot's advice.
COMMUNICATION
VHF Fullest possible data concerning VHF radio communication facilities in operation at the port: Port St. Maarten, Pilots, Dockmasters and assist tugs work on Marine VHF Ch. 12
BERTHING OPERATIONS
Tugs:
Caribbean Towing LTD
Phone: +1(721) 586 8615
E-mail: tugmidgardmax@gmail.com
Tug Midgard Max Azimuth Tractor 3398 HP 42 Tons Bollard
Pull LOA >140 Tug required. Berthing and unberthing.
Pull LOA >175 no bow thruster, two tugs required. Berthing and unberthing.
MOORING
No wire cables, on pilot's recommendations.
FACILITIES
Cargo Facilities: Bulk facilities: LOA<180 meters max Draft 9.5 meters
Container facilities: LOA<200 meters max draft 9.5 meters
Passengers Facilities: LOA 360 meters draft <10.5 meters
LPG/LNG Facilities: Mooring Buoys with underwater floating lines. LOA <130 meters Draft <7 meters
Other Facilities: Windjammer North and West are predominantly used for Yacht Berthing. Vessels are not to be allowed alongside before the berthing waiver is signed and received. On several occasions it may be used for smaller cruise vessels such as Star Flyer.
BERTHS AND CONTACT
Depth of the vessels (draft) wishing to be accommodated at these berths cannot exceed 5 meters.
WJN: vessel MAX LOA is 100 meters without overhang.
WJW: vessel MAX LOA is 60 meters without overhang.
If vessels LOA greater than the above, only one of the vessels can extend the length of the berth. Windjammer north is a stayover berth. Windjammer West is fuel berth.
a. WJW is susceptible to swell. Vessels are to be warned regarding this.
b. Vessels may stay longer than the 24-hour period allotted for fueling.
c. Vessels that are alongside WJW staying longer period must be given 24 hours' notice in the event a vessel wishes to fuel.
ARRIVING AND DEPARTING
Marine VHF Contact "Phillipsburg Dockmaster" on Marine VHF Channel 12, ½ hour before arrival or departure for traffic info.
1. Cruise ships have preference.
2. Yachts may be asked to await to arrive or depart until cruise ships have been berthed or departed.
3. Yachts should keep an eye out for thrust generated by cruise ship's propulsion.
4. Agent is responsible for arranging line handlers. (Benders/ Agents)
FEES
Dockage: USD$ 5.25 per foot per 24 hours.
Services: Water / garbage / fuel - To be confirmed.
MORE INFORMATION
Port of St. Maarten
Port St. Maarten has been fully automated with Global Logistic System (GLS) software. In partnership with Dutch companies IT Partner BV and Dalosy Industrial Systems (DIS), the GLS software was implemented at the port in 2009 using a modified version of the company's standard software package.
All services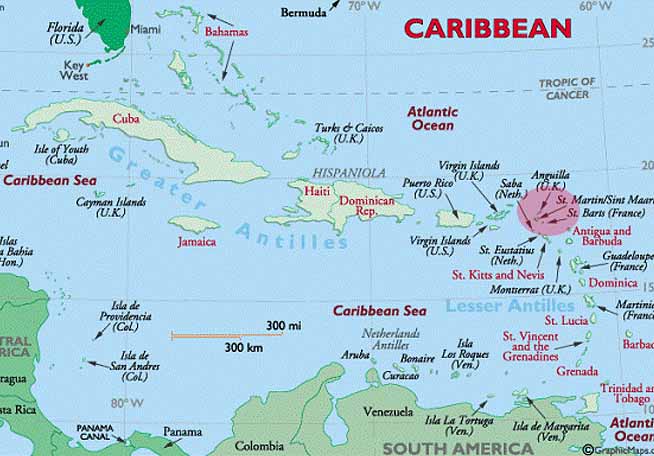 Dutch West Indies
Location St. Maarten
St. Maarten is in one of the Nothern group of the Leeward Islands and stands on the Anguilla bank between Anguilla and St. Barthelemy. The port is located at the South East Side of the island.
Learn more